티스토리 뷰
공감이 가는 부분이 많다.
저물어가는 MS와 전략적제휴를 한것도 그렇고.. (노키아의 선택은 어떻게 될까?)
CEO의 전략적 직관이 얼마나 소중한것인지도 여럼풋이 느껴진다.

삼성의 대응과 LG의 실기..이에 따른 전략변화..
삼성의 Owner 중심의 대응과 LG의 늦었지만 Owner중심의 대응..

언제나.. 따라하기 전략인가 싶기도 하다.

읽어볼수록.. 기업 문화와 방향성에 대한 고민을 더 하게 만든다.
그리고 가끔 LG라는 기업의 한계를 보기도 한다.

--
How LG lost the smartphone race - full version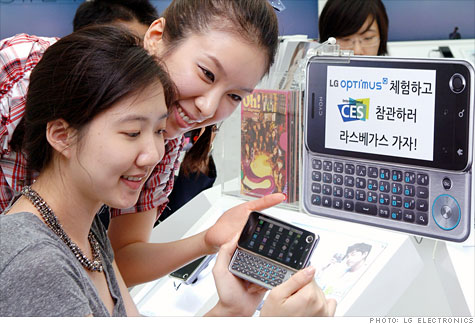 FORTUNE -- It was a fateful day back on Feb. 16, 2009. That's when LG Electronics' then-vice chairman and CEO Nam Yong met with Microsoft CEO Steve Ballmer in Barcelona, Spain. There, at the world's largest mobile industry trade show called the Mobile World Congress, LG and Microsoft inked an agreement for strategic collaboration. LG wanted to use Microsoft Windows Mobile OS as its platform for some 50 types of smartphones by 2012. The decision by the world's third-largest handset manufacturer to select Microsoft as the operating system for its smartphones was one of the most puzzling announcements to come out of the confab.
Yet Nam confidently told reporters that LG's smartphones using the Windows Mobile OS would be key to setting trends in the rapidly growing smartphone market. Ballmer concurred: "Microsoft's software technology and LG Electronics' hardware technology will provide users with an amazing mobile experience."
Microsoft had every reason to be happy. The market was shifting away from PCs toward mobile phones. Microsoft, which had been complacent thus far, was struggling in the mobile market, having already lost the upper hand to Apple and Google. So it was a surprise that LG, which had just edged out Motorola for third place in the global handset market, was joining forces with Microsoft. (LG had posted an 8.6% share of the global handset market in 2008.)
Many questions about LG's strategic choice needed answering. After all, Windows Mobile was a hastily cooked-up OS designed to keep up with Apple and Google. Microsoft had basically scaled down its PC-based Windows OS and squeezed it into a handset, making the OS painfully slow. Moreover, the problems with Windows Mobile were not restricted to speed. While in Barcelona, Ballmer was busy criticizing Apple's App Store -- not on product merit, but on the basis of Apple's closed system. Ballmer said it was important that the App Store be open, because he viewed openness as a basic requirement.
But with Windows Mobile, it would be impossible to match the App Store's application ecosystem in the short term. Apple, having just created a sensation with its iPhone, had not even bothered to show up at Barcelona. And yet, the rising star, LG Electronics, chose the setting sun, Microsoft.
Thus, right from the outset, LG started off on the wrong foot in the smartphone business. While pledging to make a slew of smartphones into 2012, it had no solution for the Windows OS's lack of applications.
The company also made another strategic mistake. LG Electronics Mobile Communications Company CEO and President Skott Ahn, who was also in Barcelona, said the key trend in handsets for 2009 would be the User Interface (UI). The UI is focused more on how one uses a handset, rather than on what to use, due to its focus on making usability easier. LG's Arena Phone, for example, uses touch screens to show function buttons in 3D. The touch screen was becoming the trendsetter among handset UIs, and now LG had gone one step further. LG's 2009 business strategy focused on making a more consumer-friendly interface. Stating that it would push for a convenient UI as its key strategy meant aggressive marketing efforts. LG even set in motion a plan to increase its product-planning staff.
In another part of the handset market, Motorola had already decided to collaborate with Google to launch its Android phone. After Motorola's eclipse by LG in global market share, it spared no effort in developing an Android phone with Google (GOOG, Fortune 500) in a bid to make a comeback. In Korea, the Pantech Group was also putting everything on the line to develop a new smartphone using Google's OS.
These competitors were just waiting for the chance to deal a blow to LG. They believed that the market's shift to smartphones offered them a golden opportunity. Pantech wanted to ride Google's winning streak, which had begun with its win against Microsoft (MSFT, Fortune 500) in the OS market, and do the same in handsets. Meanwhile, LG stressed on the one hand a more user-friendly interface and more aggressive marketing and, on the other hand, Microsoft Windows Mobile, which was already proven to be a failure in the market with no applications store. And that's not to mention that LG was planning to wait three years to launch smartphones, as late as 2012.
Success only in the short-term
In 2009, at least, LG's strategy was paying off. It set a sales goal of 100 million units. It said it would post double-digit global market share. With Nam at the helm, it achieved both. It sold more than 100 million handsets, and market share climbed to 10.4%. LG's success in cementing its position as the No. 3 handset manufacturer in the world owed much to design.
The Chocolate phone, which it launched in 2005, triggered a design competition in the global handset market. It joined forces with the luxury designer brand Prada and launched the Prada phone, which sent handset makers scrambling to collaborate with other fashion designers. Samsung launched Giorgio Armani phones as a direct result of LG's lead.
LG, it seemed, was definitely thinking ahead of the competition. Nam, with 25 years in the electronics industry under his belt, is known as an intrinsically a professional manager who emphasizes the importance of marketing, of listening closely to and noting customers' ever-changing tastes. This meant the focus of Nam's handset strategy would inevitably switch to designs that would immediately grab consumers' attention.
The head of the LG Electronics Corporate Design Center, Paul Bae, well-known and respected internally for pioneering the shift to CDMA technology years before, led the design strategy. With him at the helm, LG was hot on the heels of Samsung with its new phones called Lollipop and Cookie. In the second half of 2009, glitzy girl groups and boy bands were advertising LG handsets. The brand was hot.
In the second half of 2009, however, the smartphone emerged as a game-changer. With the aggressive introduction of the iPhone into Korea, the market instantly changed from one of usability competition to a smartphone contest. The real errors in judgment began from this point on, and LG failed to see the pace of change. Upper management refused to even be briefed on smartphones. "[We] did know. It's just that the pace of change was faster than we had anticipated," recalls an LG employee who asked not to be named. "Moreover, LG Electronics was growing its top line. We had achieved the year's target in terms of sales and market share. [Management] said that the environment was changing, but it was difficult to single out any one problem."
The global financial crisis had blindsided LG. In the second half of 2008, the mobile operations, home entertainment, and air conditioning units of LG had all seen sales fall sharply, filling the company with a sense of crisis. Nam's focus on handset marketing, design and usability, which were directly linked with immediate performance, were in direct response to the company's need to recover shrinking sales revenues. LG's recovery in the first half of 2009 was impressive, and the mobile unit's operating income margin more than doubled over late 2008.
Yet there were some worrying signs. Sales revenues and margins began a downward curve from the third quarter of 2009 onward. "Yet LG did not declare a crisis, as they had done in late 2008," says a handset management consulting insider. "They probably felt yet another crisis management so soon after successfully overcoming the financial crisis could make the company look bad." The ROA Group, which analyzes and forecasts trends in the mobile market, points out that LG's response came too late compared with market expectations.
Failure to see the threat
LG had, in fact, completely missed the immediate threat from smartphones. The first half of 2010 was a failure. Smartphone sales dominated the market more quickly than had been anticipated. It goes without saying that Apple, the originator of the smash hit, had a great year. Taiwan's HTC, in collaboration with Google, also launched its Android phones and gained market share, which was a further blow to LG. Motorola (MOT, Fortune 500) likewise demonstrated considerable success with its Motoroi. One small piece of good news for LG was when Google scrapped its ambitions to create an Apple-like hardware division. At least Google could now become an ally to all handset manufacturers in their battle with Apple (AAPL, Fortune 500). Yet LG remained unwilling to cooperate with Google. Instead, it was obsessed by its deal with Microsoft.
But Microsoft was having its own problems. Its plans to launch a replacement for Windows Mobile kept being postponed. As Microsoft failed to come up with an effective solution, LG ended up the loser.
Unable to address the smartphone issue, LG had no choice but to depend on its feature phones. It came up with the Maxx phone, the only selling point of which was a piling on of hardware, which it said would enable it to compete with smartphones. It even showed a dependence on past glories from the second half of 2009, launching a New Chocolate Phone and even a Prada 2 Phone. These strategies were nothing more than a rehashing of past hits. Since it could not compete with its software, it attempted to surmount its difficulties through hardware.
Samsung comes on strong
Like LG, Samsung had initially missed the smartphone opportunity. However, Samsung made sure not to miss the next step. The first half of 2010 fully demonstrated Samsung's ability to catch up with a market leader. Samsung had an advantage in hardware, like LG. No matter how much Apple pushed its App Store, it could not afford to completely ignore hardware. Samsung, as a leading hardware company, maintained its advantage and began to augment its shortcomings in increments. It first launched the Omnia series and then quickly followed up with better smartphones, albeit incomplete models. This strategy paid off.
According to an employee of Samsung's wireless business division who spoke on condition of anonymity, the company in early 2010 was the busiest it had ever been in his entire career. The streets near the division were filled every night with employees working late and then unwinding with a drink or two. One department continued to roll out products to keep up with the market, while other departments worked feverishly on a smartphone strategy.
Samsung was attempting to do everything it could to keep up with rivals before the gap became insurmountable. Chairman Lee Kun-hee's return to the leadership of Samsung proved effective, too. The owner's return whipped the company into shape again, just as Samsung had started to lose its influence in the market.
On the other hand, the first half of 2010 was when LG was fully exposed to the impact of its weakness. "We had missed the moment but we could still have launched a smartphone in the first half which could have competed with Samsung's Galaxy S," an official at LG recalls. "Company employees even complained that the management could not admit that it had misread the market and had lost ground on smartphones, and that launching a smartphone at that moment would be an admission of this failure, and so they continued to drag their feet."
Because mobile execs enjoyed very high status within the LG Group umbrella, those who called the shots in the handset business were always well placed for career advancement. This made the management reluctant to admit to any failure on their watch. Moreover, a strong owner leadership style did not exist in LG at the time, with Nam being a typical management-oriented professional. Devising the 2009 business plan with a focus on performance and marketing, likewise, was a demonstration of his leadership style. His office was filled with ideas to save expenses and eliminate waste, customer insights, and ways to achieve more effective work performance. The latter even included guidelines on how to converse efficiently by phone and how to save time commuting. There was nothing on creative management or the next big idea.
It took more than six months for LG to come up with the Optimus Q. Its platform was the Android OS. Yet Optimus Q still lagged behind Samsung's Galaxy S and HTC's Incredible. In spite of using the same chip set, competitors used the Android OS 2.1 version, while the Optimus Q was the only one using the 1.6 version. LG intended to provide free upgrades later on. Even though the Android 1.6 gave sufficient performance for a smartphone, the market standard had already switched to 2.1. Once consumers felt the product was less innovative, the smartphone had little chance of survival, regardless of how well made it was. LG was once again behind the curve. Its lack of speed in responding to changes in the market held LG back throughout the first half of 2010.
When quality had been the deciding point, such as in design or usability, LG's decision-making structure had been successful. Yet when the market started to be driven by speed, LG began to falter. That has been most remarkable difference between Samsung and LG. Samsung moved fast enough to continue the chase while developing its proprietary OS, the Bada, in spite of its own weaknesses. LG, on the other hand, reacted too slowly in decision-making and changing direction to be able to catch up with its rivals. LG required the importing of the necessary components and software development from outside the company in order to begin a new paradigm, but Samsung already had the components at hand and only needed to put them together.
Many believe that Samsung actually has the ability to take the market lead, but its conservative organizational culture means it prefers to stay half a pace behind the market leader. LG always seems to chase from behind. It responds only after the trend changes.
This strategy of remaining the slow pursuer is not the only culprit. Smartphone innovations have been nothing less than technological shifts, where a handset market that was centered on hardware has had to transform to a focus on software. This could be read as a political shift as well. It is a diplomatic battle where handset manufacturers and software companies form and break alliances depending on the gains to be made from them. Just as had originally happened in the PC market, this appeared to be a duel between Apple and Microsoft. When Apple grew too fast, hardware companies including Samsung and Nokia (NOK) collaborated to form an anti-Apple front. It was around that time that LG's CEO Nam Yong and Microsoft CEO Steve Ballmer shook hands in Barcelona.
The Google factor
Ties changed again, however, when Google entered the picture. When Google gave up its Nexus One phone and announced that it would make the Android OS public, this pitted Google against Apple. Google had stepped into the fray when Microsoft failed to meet the high expectations of the industry and devise an OS that could compete with Apple. Microsoft's slump caused Google to have no qualms about dropping Nexus One. Hardware companies that were battling Apple all gathered around Google's Android banner. Yet LG, for some reason, still saw the market as Apple vs. Microsoft.
As the handset market realigned itself as a duel between Apple and Google, companies with outstanding hardware like LG and Samsung actually found themselves at more of an advantage. If the software were all Google, the market would involve competition for hardware. LG read this situation incorrectly. Samsung recognized the change in the market early on, and it had the necessary resources to instantly vault into a leading position as the most important handset manufacturer in the Google camp.
The diplomacy war did not stop there. Apple joined forces with mostly second-ranked telecom service providers around the world. A telecom service provider and a handset manufacturer are like husband and wife. The manufacturer makes products the telecom company needs, and the telecom company creates the environment the manufacturer needs.
Apple's alliance with KT [formerly Korea Telecom] has been in this vein, with KT aggressively adding Wi-Fi zones that benefit iPhone users. SK Telecom already had a tight partnership with Samsung. LG has been left dangling, its telecom service provider lagging behind as the third-ranked in Korea.
With each quarter of 2010 came reports of losses. LG's market share sank to under 20%, and the company posted $190 million loss in the third quarter of 2010.
Nam was relieved of his position as CEO, leaving dishonorably with three months left in his term. On Sept. 30, 2010, the outgoing CEO admitted in a farewell address to employees that his feelings of regret were all the more acute as the slump in the company's fortunes had started just as they were boasting of record sales performances and slapping one other on the back.
Can a founder's grandson save LG?
Nam's replacement was Koo Bon-joon, a 59-year-old grandson in LG's founding family. While to outsiders, this might be interpreted as a bad move reeking of nepotism, owner management can bring benefits. Rather than short-term gains, owner-managers can pursue longer-term strategies. And, as is often the case, an owner returns not because the company is in trouble -- but because he or she believes that the company can be saved. Koo's appointment signals that there is a road map in place for resuscitating the ailing company.
One sign of this is the Optimus 7, which launched last fall in Western Europe, Australia and Singapore. Using Microsoft Windows 7 as its OS, the phone has received laudatory reviews. CNET Australia called it "our pick of the Windows phone range so far" with "a complete package of design, features and usability," and gave it a 9.0 out of 10.
Since it was Microsoft's mobile software troubles that had led to LG Electronics' troubles, it could be Microsoft's resurrection that will herald LG Electronics' revival. Microsoft is already pushing the Windows Marketplace as a competitor to Apple's App Store.
If ex-CEO Nam was a gentleman, new CEO Koo is a fighter. He is one of the top electronics experts in the LG Group, having worked at electronics-related affiliates for 25 years. He was also one of the key figures behind the development of LG Display. Koo is said to be results-oriented, strict in punishing failure, and generous in rewarding success -- a management style that could accelerate decision-making processes along the lines of Samsung's. While CEO of LG Display, Koo always urged the company to be No. 1 in its sector. He even made LG Display employees greet one another with the words: "Let's be Number One." He emblazoned the words "First-place Company, First-Place Employee" on his business card, going against the overall LG Group's second-place strategy. When LG Display outstripped Samsung to top the LCD field, it was due in large part to Koo's efforts.
Koo's team has also been handpicked. Park Jong-seok has been named head of mobile phone development, elevated from his previous position running the R&D Center. Park has a reputation for strength during crisis, having headed the division that resurrected plasma-display TV after it was nearly eclipsed by LCD. At the Consumer Electronics Show in Las Vegas in 2008, Park won the Best of Innovation award for the LG XCanvas BoBos PDP TV. It was a complete surprise to all, as plasma had been seen as a fading technology. Having been groomed to take the mobile helm during his tenure at R&D, his appointment was merely accelerated by the crisis situation. Havis Kwon will lead the Home Entertainment division, considered the epicenter of the business. He is known to be one of the most aggressive and decisive managers inside LG, who prefers to lead than to have to play catch-up.
Focus on recovery
For now, the outlook is positive. LG is planning its recovery mainly around the well-received Optimus 7. Koo's inaugural address to employees last October stressed that the least amount of complacency can lead to a company being overtaken by its competitors. In the months since, Koo has set about transforming LG from a marketing-centered to a technology-centered company. The change in the company's fortunes has begun.
The Koo-Park-Kwon trio is considered among the most aggressive in the history of LG. It is a rare set of appointments inside LG Group, which normally is said to place great importance on harmony. It goes without saying that innovation will continue as a result of these and other appointments. There is also a high likelihood that a slew of young executives will appear at the forefront of the leadership, as moves are afoot to promote a number of younger executives.
There's no time for complacency over at Samsung, which has begun its own Changing of the Guard after Chairman Lee Kun-hee declared that the company needed young blood at the top. The company has overhauled its leadership with Chairman Lee's return, CEO Lee Yoon-woo's resignation, and Choi Gee-sung being named CEO of Samsung. Internally, Samsung's flagship division has seen a change in its organization with some bold personnel replacements. Although not having graduated from a prestigious university, one employee widely acknowledged as a mobile phone expert has been named a team manager and executive, sending ripples throughout the company.
For LG, there may well be some bold acquisitions on the horizon. When ex-CEO Nam was at the restructuring unit of LG Group, he led negotiations to sell off LG Semiconductor, to Hyundai Electronics. That means LG lacks a semiconductor division like Samsung, putting it at a technological and cost disadvantage in mobile technology. With Koo's assumption of the helm, there is now discussion of a possible bid by LG to take over Korean semiconductor manufacturer Hynix.
As late as the first half of 2009, LG Electronics was congratulating itself on its highest-ever earnings. Just two years later, it was in acute crisis. By 2012, it is possible that it will have transformed its business, setting the trends after all that it predicted it would on the stage in Barcelona. LG's revival has already begun.

Total

1,641,445
Today

119
Yesterday

176
링크
« 2018/12 »

| 일 | 월 | 화 | 수 | 목 | 금 | 토 |
| --- | --- | --- | --- | --- | --- | --- |
| | | | | | | 1 |
| 2 | 3 | 4 | 5 | 6 | 7 | 8 |
| 9 | 10 | 11 | 12 | 13 | 14 | 15 |
| 16 | 17 | 18 | 19 | 20 | 21 | 22 |
| 23 | 24 | 25 | 26 | 27 | 28 | 29 |
| 30 | 31 | | | | | |